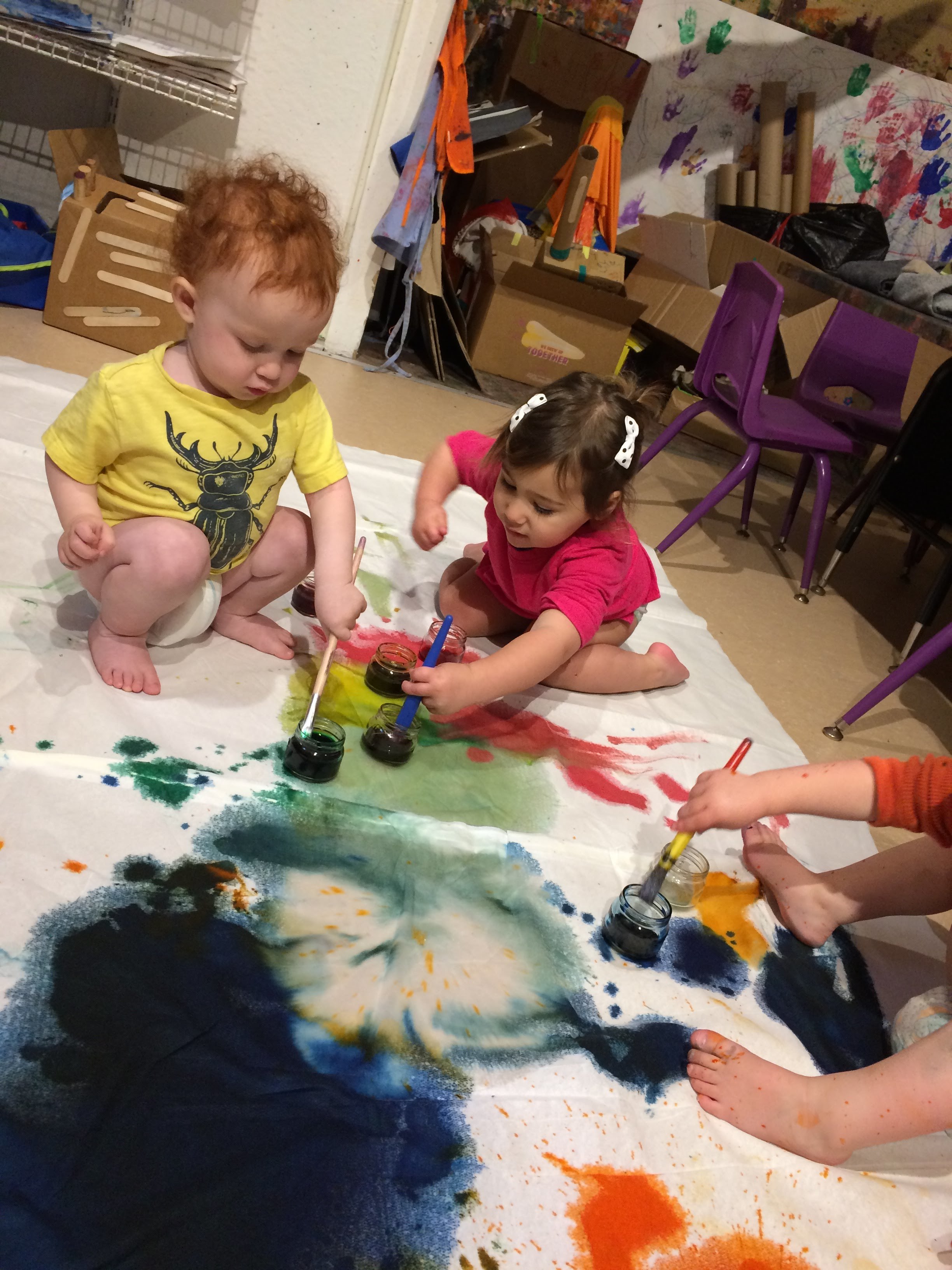 3 months to 24 months
The KMS Infant & Toddler Program provides a safe and nurturing environment for children between the ages of 3 months to 24 months, supervised by highly qualified caregivers. Because a child's core self begins to emerge at this age, the Infant Program focuses on building the emotional security necessary to develop a balanced sense of self. We place great emphasis on the value of "The Child is Competent" – which begins at birth. We believe in children and that they are able to learn emotional regulation and self-help skills at the earliest ages.
Children are free to play on their own and in groups, choosing from the many available toys and books. Teachers allow children to play for as long as possible without interruption, providing helpful words or encouragement when needed. In addition to indoor play, the Peach day is full of outdoor exploration.